Norefjell Ski & Spa
Norefjell Ski & Spa opened in 2009 and is located in a beautiful mountain nature and has already won more prizes. The latest is World Travel Awards prize Norways Best Ski Hotel 2014. The hotel is only lying 90 min driving from Oslo.

Stay in exclusive vacation apartments right below the hotel
The apartments are distributed in two types with space for respectively four and eight persons, Villa Suite and Ville Minisuite. The apartments have, besides ski inn and ski out, kitchen with dishwasher, living room with flat screen, ski lockers and in the big apartments there are a gas fireplace, washing-machine and a garage (in the film you see a Villa Suite apartment).

Resort facilities
As guest in the apartments you are welcome to use the resorts facilities, restaurant, bar, swimming-pool, sauna, comfort spa, exercise room, 16 meter high climbing wall, after ski and more, against paying unless anything else is stated.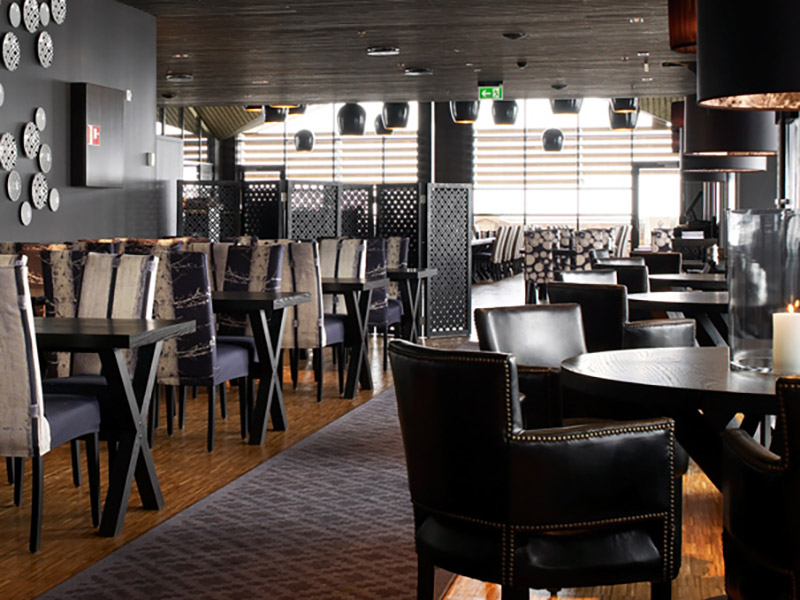 Restaurant, Bar/Afterski, Pizzeria and Lobby
The resort's kitchen bases to the greatest possible degree their offering in natural, organic and local commodities.
You will find the best view in the restaurant Bøeseter, which is lying high and has big windows that provide a beautiful setting for the meals.

Bar 52 is an afterski with nightclub. Outside Bar 52 you will find a big, cozy terrace. Age limit is 20 years old.
It is possible to enjoy a fresh made pizza in the resort's pizzeria, which also offers take away.
It is also possible to get food in the lobby bar. Every day there will be served small dishes.
If you like to be in the kitchen yourself, but need some inspiration, it is possible to make a 3- or 4 dishes menu together with a private chef. A fun experience, which makes a good team feeling.