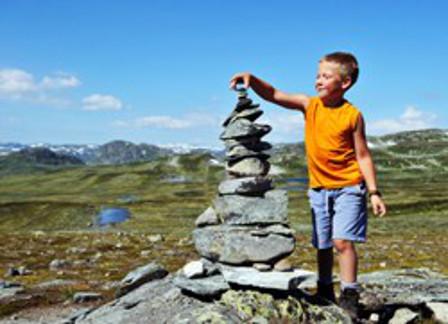 Hovden is an all-year destination and the biggest ski destination in Southern Norway. Hovden is situated at the top of Setesdal near Riksvei 9, which runs between Kristiansand and Haukeli. Several activities are offered here, both summer and winter.

WINTER:
Hovden Alpine Centre is a modern ski area with 32 slopes and 8 lifts spread over three areas. Here is something for everybody. A family friendly child area, challenging slopes and one of the best terrain parks in Norway. The overall trail length is 34,4 km and the biggest height of fall is 420 meters. The enlargement of the Breive area with the western slopes has made Hovden even more attractive for old and new guests.

SUMMER:
Hovden is surrounded by big mountain areas to all sides. Here, you will be invited out into a beautiful terrain, where both young and old can go hiking. On hot summer days, Otra and Hartevatn with the Hegni open air area are the places to be. The temperature of the bathing water can reach +20 ° C. Otherwise, the water in Hovden Aqua land is always + 30 ° C.
The fishing lakes and the river Otra are known for a great trout fishing.